Get it now!!!
That's right! Kindle, iBook, Nook, and Kobo editions are available now! Or you can pre-order the paperback edition available July 21st at Amazon or Barnes and Noble!
Or visit Sleeping Souls | Part One: Rousting's page on my website and follow your link of choice to any of the fine retail outlets linked there.
You can also get it here: BookBaby BookShop
Paperback soon available at Powell's and Books-A-Million as well!
Sleeping Souls | Part One: Rousting is available internationally!
Follow me on Twitter!
Follow me on Instagram! A place where I channel my inner Duncan Waynewright – head groundskeeper of Junction Lake Amusement Park and main character of the Sleeping Souls book series, and from whose eyes the story is told.
Visit my Facebook page and please hit that Like button while you're there!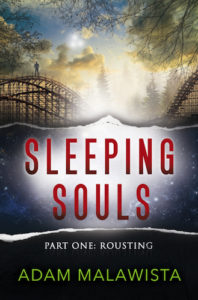 REMEMBER: Mind expansion is permanent!